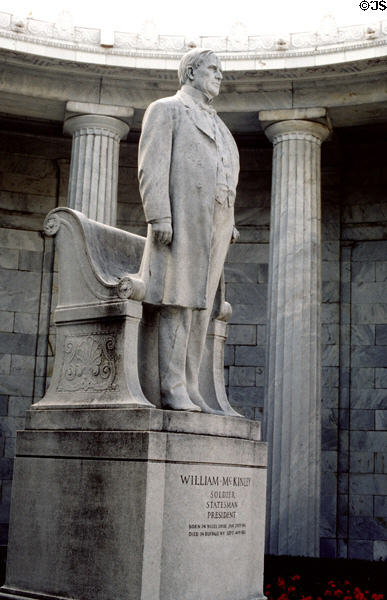 President William McKinley Memorial on site of his birthplace (1915) (40 N. Main St.). Niles, OH. Architect: McKim, Mead & White + J. Massey Rhind. On National Register.
Photo by Jim Steinhart © 2011, all rights reserved. (Ref: OHSN01)
Click an index below to see this photo among related images:
Warren, OH
President William McKinley
McKim, Mead & White Architecture
Captions List for Ohio Misc.